Articles on the Benefits of Renting
LOOK AT THE FACTS….
It might be surprising to find out the many advantages to renting……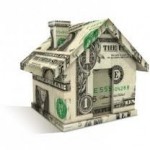 LOWER DOWN PAYMENT – The number one benefit of renting an apartment is that you don't have to save for a large down-payment.  When buying a home, you will have to make a deposit of at least 10% of the purchase price.  However, when renting an apartment, you only have to make a security deposit equal to one month's rent.
LOWER MONTHLY COST – When you buy a home, you have to pay for both the monthly mortgage payment and property taxes.  This is more than the rent you would pay if you were a resident..
DON'T WORRY ABOUT MAINTENANCE – The cost of maintaining a property is paid for by the landlord.  Maintenance is a big cost of owning a home, which you can avoid if you become a resident of Woodbine Townhomes.
APPLIANCES ARE FREE – Appliances can be very expensive.  When you rent an apartment, appliances are included!  However, if you buy a property then you have to purchase appliances such as a fridge, stove, and microwave and pay for the maintenance to repair or replace them as they age.
Bottom line is that RENTING is usually cheaper than owning…..  and RENTING provides an avenue to stretch your budget, while saving the rest of your money for other lucrative investments or lifestyle choices.
What are your favorite PERKS to renting?
Share with us on our FaceBook Page here!