Broadway Maples
Manager
Gallery
Floor Plans
Map
Broadway Maples
9473 Broadway St, Chilliwack, BC
Call to View: 604-819-6229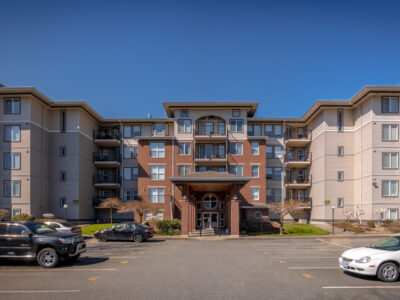 Come home to Broadway Maples, with your choice of 1 bedroom, 1 Bedroom & Den, and 2 Bedroom units available.  Spacious in size, bright units, and many with mountain views, these condo-style apartment suites are perfect for all ages!
This community of 51 apartment suites are family-owned and operated and include desirable amenities such as grand lobby and architecture, a common laundry room, ample parking, and a on-site manager.
Chilliwack is the ideal place to live only 25 minutes from Abbotsford and the International Airport, and it has become a revitalized hub of retail activity with all the shopping, dining, and entertainment attractions in your own backyard.
Your Building Manager.
Steve is the Building Manager at Broadway Maples. He ensures that the apartment complex remains a safe and maintained place to live, that you are proud to call home!
Below is his contact information to get in touch, or for any rental inquiries…..
Telephone: 604-819-6229
Email: [email protected]
Make Broadway Maples your new home.
*Please include your name and phone number and specifics, and we will be happy to contact you with availability and pricing information.
Broadway Maples
Apartment Photo Gallery
Please select a photo to view.
Broadway Maples
Apartment Floor Plans
Please select a floor plan to view.
This content has been developed based on the information available to date and our best efforts are made to keep this site current. We accept no responsibility for errors or omissions that may occur from time to time.
Chilliwack, BC
Neighborhood Map