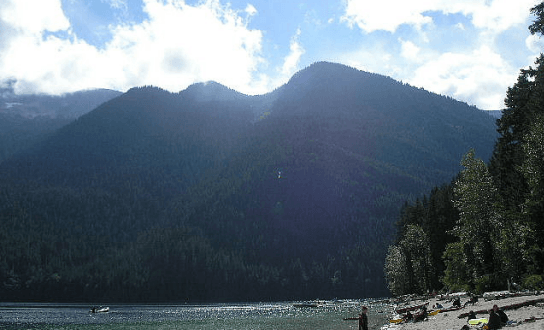 12 Summer Activities in Chilliwack, BC
Chilliwack, BC, offers a wide range of exciting summer activities that take advantage of the region's stunning natural beauty and vibrant community spirit. Whether you're a nature enthusiast, an adventure seeker, or someone who enjoys cultural experiences, Chilliwack has something to offer for everyone. Here are some popular summer activities in Chilliwack:
1. Explore Cultus Lake: Spend a day at Cultus Lake, where you can enjoy swimming, sunbathing, and picnicking on the sandy beaches. Rent a paddleboard or kayak to explore the crystal-clear waters or take a relaxing boat cruise.
2. Hiking and Nature Trails: Chilliwack boasts an abundance of hiking trails with varying difficulty levels, perfect for nature lovers and outdoor enthusiasts. Explore trails like the Lindeman Lake Trail, Elk Mountain Trail, or Bridal Veil Falls Provincial Park.
3. Cultus Lake Waterpark: Cool off and have fun at Cultus Lake Waterpark, a family-friendly water park with thrilling slides, wave pools, and lazy rivers.
4. Explore Harrison Hot Springs: Just a short drive from Chilliwack, visit Harrison Hot Springs to experience the natural hot springs, stunning lake views, and charming village atmosphere.
5. Fishing: Chilliwack is known for its excellent fishing opportunities. Whether you're an experienced angler or a novice, try fishing for salmon, sturgeon, or trout in the Fraser River or local lakes.
6. Chilliwack Sunflower Festival: During the summer, don't miss the Chilliwack Sunflower Festival, where you can immerse yourself in vast fields of sunflowers and colorful blooms.
7. Visit Minter Country Garden: Explore Minter Country Garden, a beautiful garden center and nursery with stunning floral displays and a gift shop offering unique items.
8. Bridal Falls Waterpark: Enjoy a day of family fun at Bridal Falls Waterpark, featuring waterslides, heated pools, and a hot tub.
9. Experience Cultus Lake Adventure Park: For thrill-seekers, Cultus Lake Adventure Park offers exciting rides and attractions for all ages.
10. Chilliwack Corn Maze & Pumpkin Patch: Later in the summer, visit the Chilliwack Corn Maze and Pumpkin Patch for a fun-filled day of getting lost in the corn maze and picking pumpkins.
11. Attend Local Events: Keep an eye out for various summer events, including outdoor concerts, farmers' markets, and community festivals happening in Chilliwack.
12. Enjoy Chilliwack's Food Scene: Try out local restaurants and cafes to savor delicious food made with fresh, locally sourced ingredients.
With its picturesque landscapes and diverse activities, Chilliwack provides the perfect setting for a memorable and enjoyable summer experience. Embrace the outdoors, indulge in local offerings, and make the most of the warm weather in this beautiful part of British Columbia.